Window Shopping
while I'm not window shopping for a kitten any time soon, look at the little snoozin' ginger babe!
Do you ever just feel so overwhelmed by the things you need (er..."need") that it exhausts you? I know part of that is just American culture, but I think another component is the self-confidence that comes with being well dressed and put together! For the most part, everyone in San Francisco proper dresses well. Combine that with the fact that I'm starting my new job on Tuesday and I feel like I'm light years behind on the style front.
Overall, I like to think I have a pretty put together closet. At my last job, we didn't have any kind of dress code but I still tried to be put together. My new job will be more of an office vibe, and while there is no written dress code it seems that the unspoken rule is to be pretty professional. I've gathered a few pieces here and there to help get me started, but I still have quite a bit on my wish list.
Of course, I also have a few things on my "weekend style" wish list...you can't explore the city if you're dressed poorly! The climate here is so much different than at home, so I've already had to get a few pieces just to be comfortable around the city.
Below is a roundup of some things that have been catching my eye:
EARRINGS
// So I've had my ears pierced since I was about 8, and got my "second hole" done when I was 14 (does anyone else remember getting your second one to be a
huge
 deal?! I feel like my mom made me wait
forever
 until she let me!). At my last job, we had an open office layout with a
ton
 of college-aged employees, so needless to say I wore my noise canceling headphones almost all day. I basically quit wearing earrings because they would hurt so badly after a few hours of having my headphones on. I have a friend who never got her ears pierced, and I figured if she could be that fabulous without earrings so could I! Now I'm really starting to miss them, so I'm trying to build my collection back up. I have
no
 idea what happened to the ones I used to have. I've been a big fan of Kendra Scott for a long time, and I actually have the necklace that matches these already! I love that they have just a hit of sparkle, so I'm going to have to splurge and get them soon.
TOTE
 // Full disclosure here: I probably have more than a sufficient amount of bags! I already have 
this Fossil Vintage Re-issue
, which I mainly use as my work bag. I
really
 love it, but after carrying it all through college and the past year of working I'm ready for an update! The Fossil bag has a shorter and more wide shape, which is great for walking but really annoying for tight spaces like the subway. I love the relaxed look of this tote, and I think it would be perfect for work or play!
WHITE SNEAKERS
 // I admit that these are more of a "weekender" kind of item, but I've been wanting a pair of white sneakers forever! There are
so
many different brands that make ones that I like (I love the
Adidas Superstar
 as well) but I think the Vans are such a classic that you can't go wrong. I'm a big fan of Vans in general, and I can save money by ordering from their kids' department! They're a little bit more chic than a regular sneaker but still more casual than flats, so I know that these would fit nicely into my wardrobe. These are probably the first item from the list I'll end up getting!
CASUAL RUNNERS
 // I have had the same pair of runners since freshman year of college, so I'm definitely ready for an update! I have the Nike Free 5.0 (which they apparently don't make any longer) and I
love
 them for running. Lately I've been wanting a more casual workout shoe for exercise that isn't running, to keep my running shoes in good shape. I've had my eye on the black 
Nike Roshe
 forever (I can wear kids' sizes in Nike as well!) but Adidas has recently re-released their vintage NMD shoe and I am obsessed! I'll probably still end up going with the Nike's because they're much cheaper, but aren't the NMDs beautiful?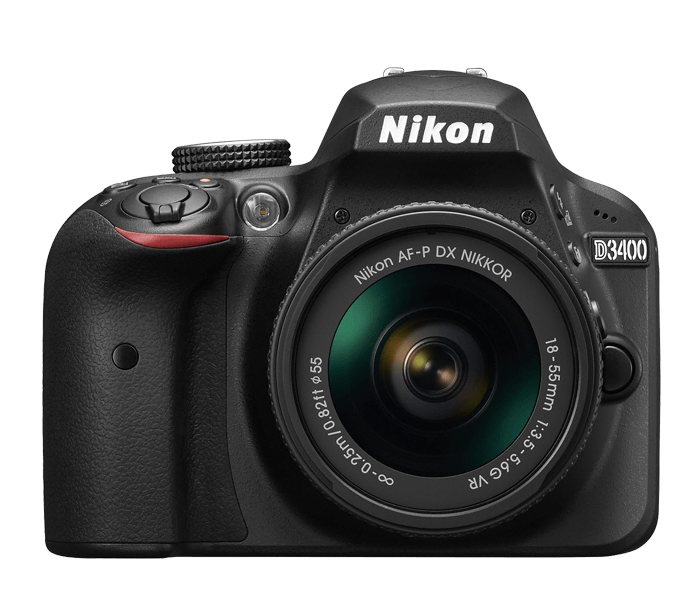 DSLR
 // This is the biggest item on my list, and of course also the one I want the most. I
love
 taking pictures. I know I drive Harley crazy, because I'm definitely "that girl" that's taking the same shot from a hundred different angles to get a good Instagram! I have an iPhone 7 which is very well-equipped in the camera department, but now that we live somewhere with good shots around every corner I want to be able to capture that more. This camera has Bluetooth sync (so I can sync it right to my phone, for Instagram of course) as well as a beginners mode to help you learn the ropes. I've held off on this because of the hefty price tag, but I think I'll break down and get it eventually because I
know
 I'll get so much use out of it.
I feel like I've barely scratched the surface here, but these are definitely the top-priority items at the moment! We have an amazing mall right by my new office though, so I know I'll have to keep updating this regularly.